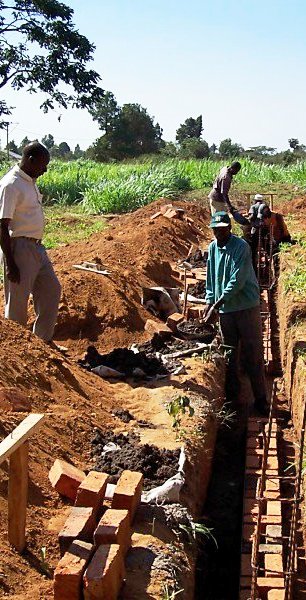 Heart for the Land Africa is partnering with Silver Valley Worship Center in Idaho to build Silver Valley Medical Center in Bungoma, Kenya. The initial development of the project took place in December of 2011. A team of volunteers from SVWC is headed to Kenya in December 2012 to participate in the actual construction of the facility. The projection for the first phase of the project is estimated to cost $40,000.00. The overall cost of the whole project will cost an estimated $140,000.00
Why the medical center? Health care is neither accessible nor affordable for many people in rural villages of Western Kenya. Without health care common infections go untreated, preventable diseases spread, and curable but debilitating birth defects persist. Even worse, the AIDS pandemic and widespread malnutrition claims thousands of lives each day.
There are 100 times more pregnancy-related deaths in Kenya than in the United States.
Infant mortality is 10 times higher in Kenya than in the United States.
Nearly 40% of Kenyan children under the age of five are malnourished.
Outpatient and admission wards in Bungoma district are overcrowded with patients.
Public facilities in western Kenya suffer from serious shortages of medical supplies and equipment.
The first phase of the facility will consist of a consultation and treatment center, a pharmacy, a laboratory services center, school of preventative medicine, and a street children rehabilitation center.
With your prayers and support, we can help offer more medical outreaches that are needed: That means rural villagers living in remote areas will be able to receive primary care to help prevent unnecessary sickness and death; AIDS patients will receive critical care and life-improving medicines.